EXPERIMENTS
This page works as documentation of artistic projects that are smaller in scope, concept or research.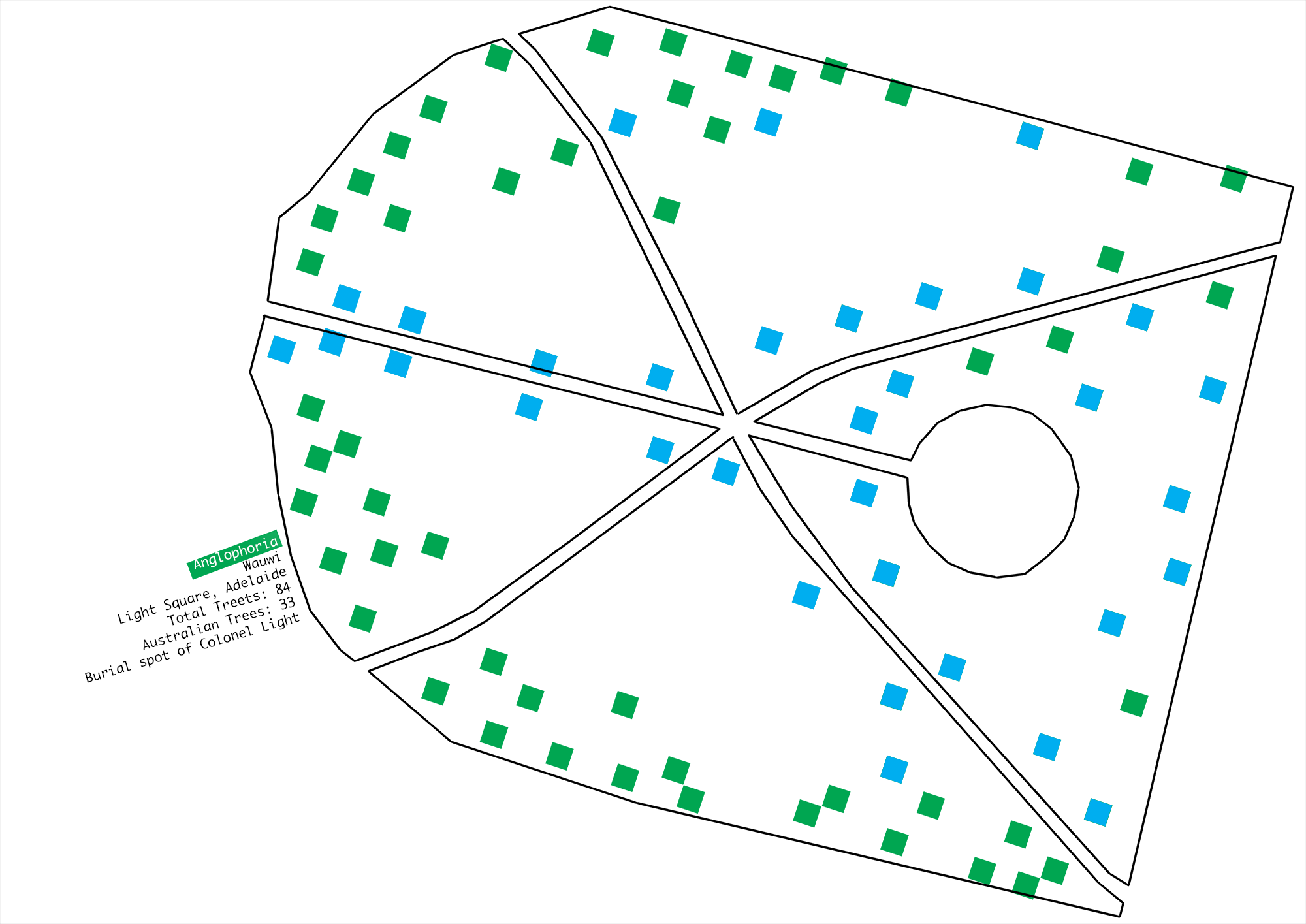 Anglophoria
2017.
Medium: Digital Print, Ballpoint Pen and Found Objects (Gumtree Leaves).
Produced under the supervision of Bridget Currie.

Combining critical race theory with public spaces and landscape, I surveyed the trees in Light Square, Adelaide, South Australia. Why in a publicly funded, communal space are there scarce Australian flora? Shouldn't the space represent the country not a colonial, gentrified and globalised ideal? These questions propelled this survey based work. The use of blue squares references 'blue blood,' a medieval belief that preference incest over out-of-the-family marriage. The use of the flat 2D square spaces is a reference to Loo Zihan's Queer Objects: an archive for the future (2016), this work repressed 3D queer objects into symbolic flat shapes to reference censorship or the removal of culture. These looming gumtrees are reduced to 1cm flat squares. The title is a play on words mashed from several sources: the gumtrees in Light Square are the Angrophoria species. Anglo, the typical white Australia race in positions of power and phoria from euphoria. This public place takes you away from the city and makes you feel your white freedom.

Goodbye Australia, hello public white colonial safe spaces!